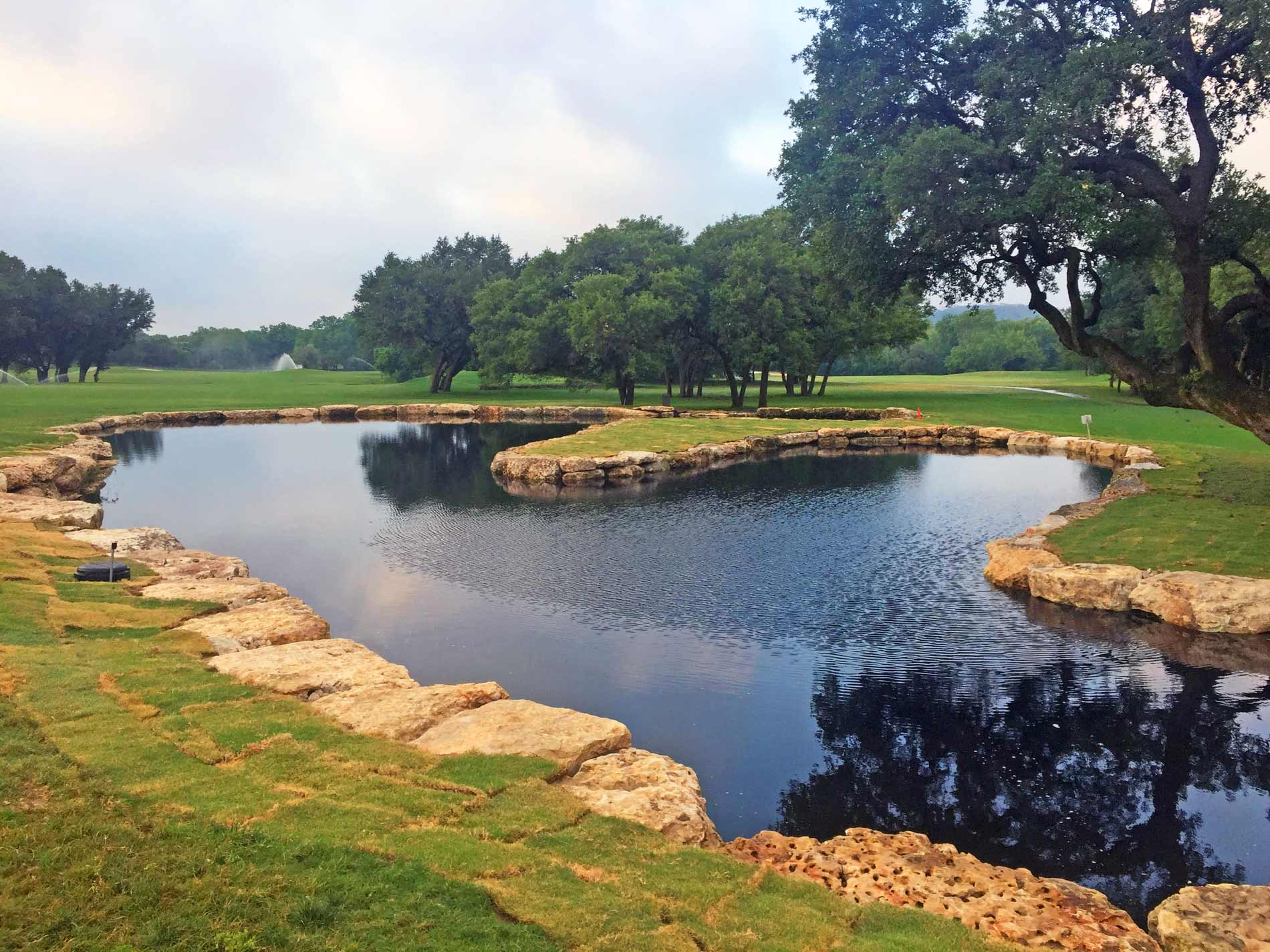 Handling all of your outdoor, aesthetically pleasing, and functional needs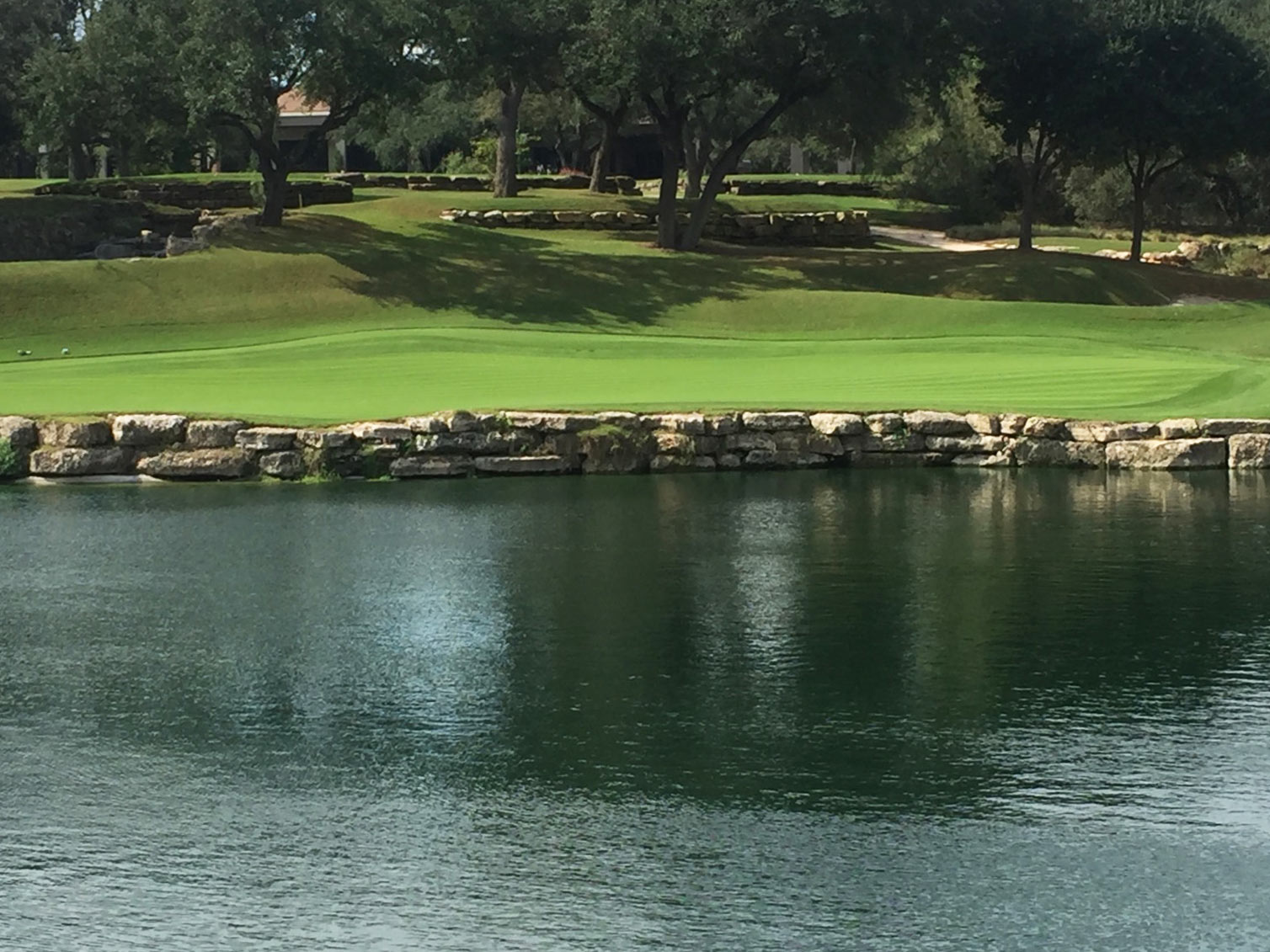 From golf courses to ranches and campuses, our immaculate work is unmatched.
Our experience with water features includes waterfalls, ponds and pond lining.
The owner is directly involved on all projects, communicating directly with clients.
We've remodeled some of the most prestigious golf courses in the region!
Established in 1999, we're a longstanding golf course construction company.
Golf Course Construction Company in Castroville, TX
Stag Golf, Inc. is a premier golf course construction and remodeling company, serving Castroville, Lacoste, and Rio Medina, TX and the greater Southwest region. We're known for our broad scope of abilities and immaculate attention to detail. We install waterfall features, ponds and pond lining, and can handle small-scale excavating and demo work, land clearing and golf course renovations. You can see our work on golf courses, ranches and corporate campuses throughout the state and beyond. Call us today to consult on your project, big or small.
Breathe New Life into Your Golf Course or Commercial Property
For more than 20 years, Stag Golf, Inc. has been the commercial golf course landscaping service and golf course construction company Texas customers trust to help them raise the standard of their property. From ponds for golf courses to waterfall design and installation for ranches, we're known for transforming every property we touch, turning it into a beautiful oasis! We've worked on dozens of golf courses, ranches and commercial properties throughout the region, bringing ambiance and uniqueness to every one.
Thanks to our experience with water features and drainage, we're seasoned pond builders and waterfall designers, capable of creating large-scale features that distinguish your landscape and create sophisticated allure for residents, guests and patrons. Let us add the perfect waterfall, pond or other water feature to your landscape and make sure it's completely integrated for a flawless aesthetic. You can see our work on some of the most prominent golf courses in Texas, as well as at area ranches reputed for their beautiful landscaping and property appeal. When customers want an expert in water feature design and installation, they contact us without hesitation.
At the end of the day, our golf course construction company has a passion for large-scale landscape and property design—specifically when it comes to golf courses. Give us the opportunity to help you reinvent your course or campus and we'll leave you with results that take the experience to a whole new level. You won't find more experienced waterfall designers, pond contractors or golf course renovators anywhere else in Texas!
Every Detail Matters
Every golf course, ranch or corporate landscape we work on is transformed into an oasis. Contact us today to discuss your vision with our landscapers, pond and waterfall experts.
We provide pond creation and golf course construction to the following cities and surrounding areas:
Austin, TX | San Antonio, TX | Houston, TX | Abilene, TX | Midland, TX | Odessa, TX | Lubbock, TX | Dallas, TX | Fort Worth, TX | Amarillo, TX